Tonight's Board of Trustees meeting begins at 5:30. Links to the agenda and information on streaming can be found here:
https://bit.ly/ncsdbotmeetings
Item 13 is a closed session for the discussion of collective bargaining. The live stream and webinar are both turned off during closed session. Downloading the NCSD app and subscribing to updates at the district level should allow you to receive a notification on your phone when we return from closed session. Information about receiving notifications is on the website noted above. The selection of a new Superintendent is item 18 on this agenda.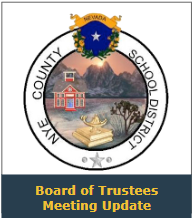 Weather Related School Closure Update All Nye County Schools in Pahrump, Amargosa, Beatty, Tonopah, and Gabbs will reopen tomorrow as planned. Please be cautious when walking to bus stops and schools. Round Mountain Schools will remain closed due to road conditions. The reopening of Round Mountain Schools will be assessed daily, and notifications will be sent to the community members in the later afternoon.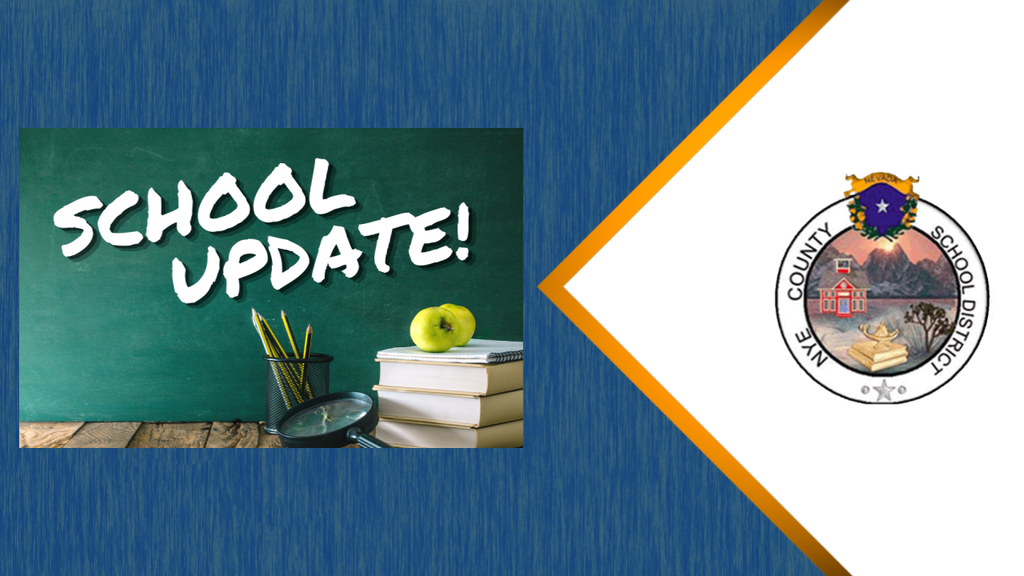 Due to the Declaration of Local Emergency of the Nye County Board of Commissioners and the recommendation to shelter in place, the Nye County School District will be closing schools tomorrow, Monday, August 21, 2023. This decision was made out of extreme caution for the safety of all Nye County School District students and staff. We are in communication with the Director of Emergency Management for Nye County, Chief Scott Lewis. We will continue to send updates if the situation changes through all school websites and Facebook:
https://www.nye.k12.nv.us/live-feed
. Currently our plan is for schools to return to normal schedules on Tuesday, August 22, 2023. If this changes, we will send another emergency update through all channels: phone message, email, text, all websites, and Facebook pages. Please stay home and be safe. Documents regarding the weather and the emergency declaration can be seen here:
https://www.nye.k12.nv.us/documents/announcements-%26-press-releases/2023-2024-announcements%2C-prs-%26-memos/2023-08-21---county-emergency-declaration/506111​
.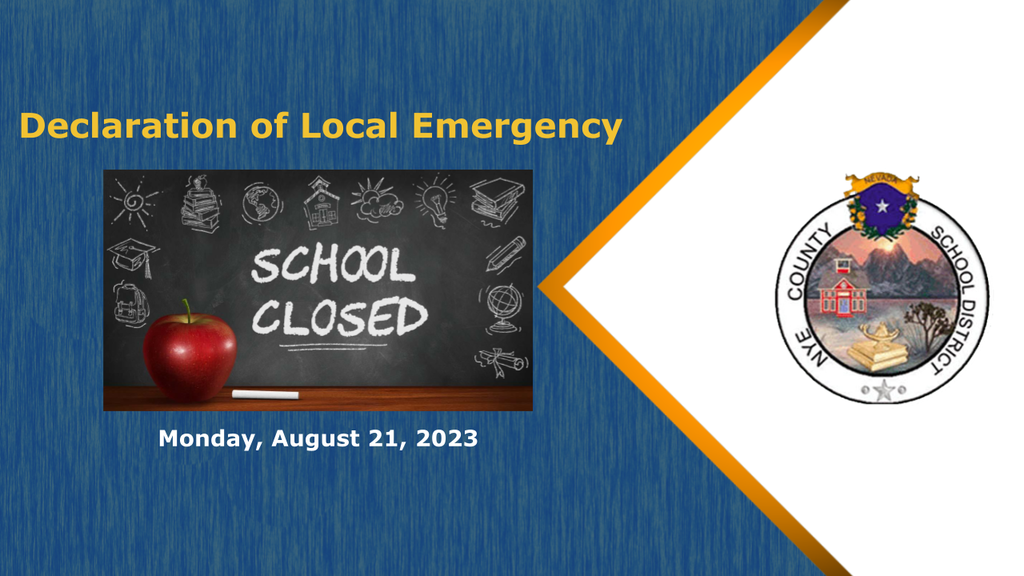 NCSO and NCSD are aware of the social media posts threatening violence at schools tomorrow, May 10, 2023. A thorough investigation was conducted and it was determined that the threatening post originated outside of Nevada and was directed at a school in Clark County. NCSO has determined there is no credible threat to any NCSD schools. Out of an abundance of caution, patrols will be increased so there is a more visible NCSO presence around our schools.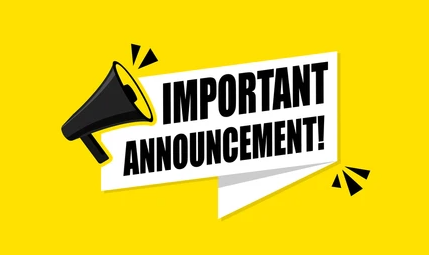 The Nye County Sheriffs Office received information regarding an unsubstantiated threat across multiple Nevada school districts today. Due to this, all schools are implementing "Stay-Put" procedures, limiting movement around and within campus. If students are required to be outside for transitioning between classes, they will be accompanied by an employee. Sheriff McGill also has deputies driving by, visiting, and monitoring campuses for safety through dismissal time. Schools will follow normal dismissal times and procedures.

Nye County Residents and Business Leaders. The NCSD Grants Department is seeking community feedback regarding our Career Technical Education program for high school students. We have surveys for students and parents as well as business and industry partners. If you are a member of one of these groups, your feedback will be used for our new grant application and be greatly appreciated. Surveys -- NCSD Residents and Business & Industry Partners:
https://forms.gle/SC4ggFVBYNSY3xyh7
-- Parents of High School Students:
https://forms.gle/UW1DDnPJAm92Lkug9
-- High School Students:
https://forms.gle/BnQWjd62LVXdNhzv9


Parents of High School Students, The grants department really needs your feedback regarding our Career Technical Education (CTE) programs for a new grant application Please take the time to complete this survey:
https://forms.gle/foAZh25snWQtQy818

New state regulation changes the age requirement for kindergarten beginning for the 22/23 school year. Read more information here:
https://5il.co/13mtb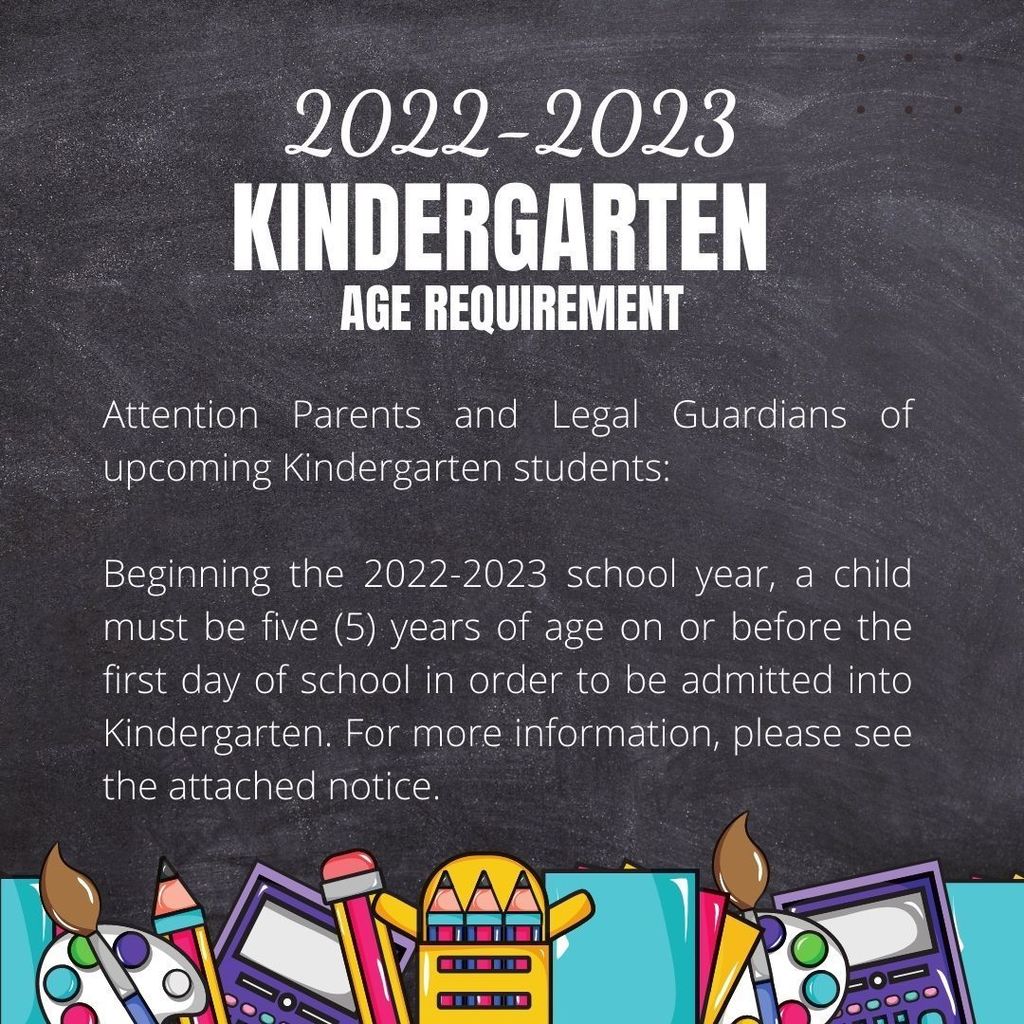 NCSD is considering three new publishers for Reading and Language Arts curriculum (K-12). The materials for all three are on display for public input at the Pahrump district office and each school site through January 7, 2022.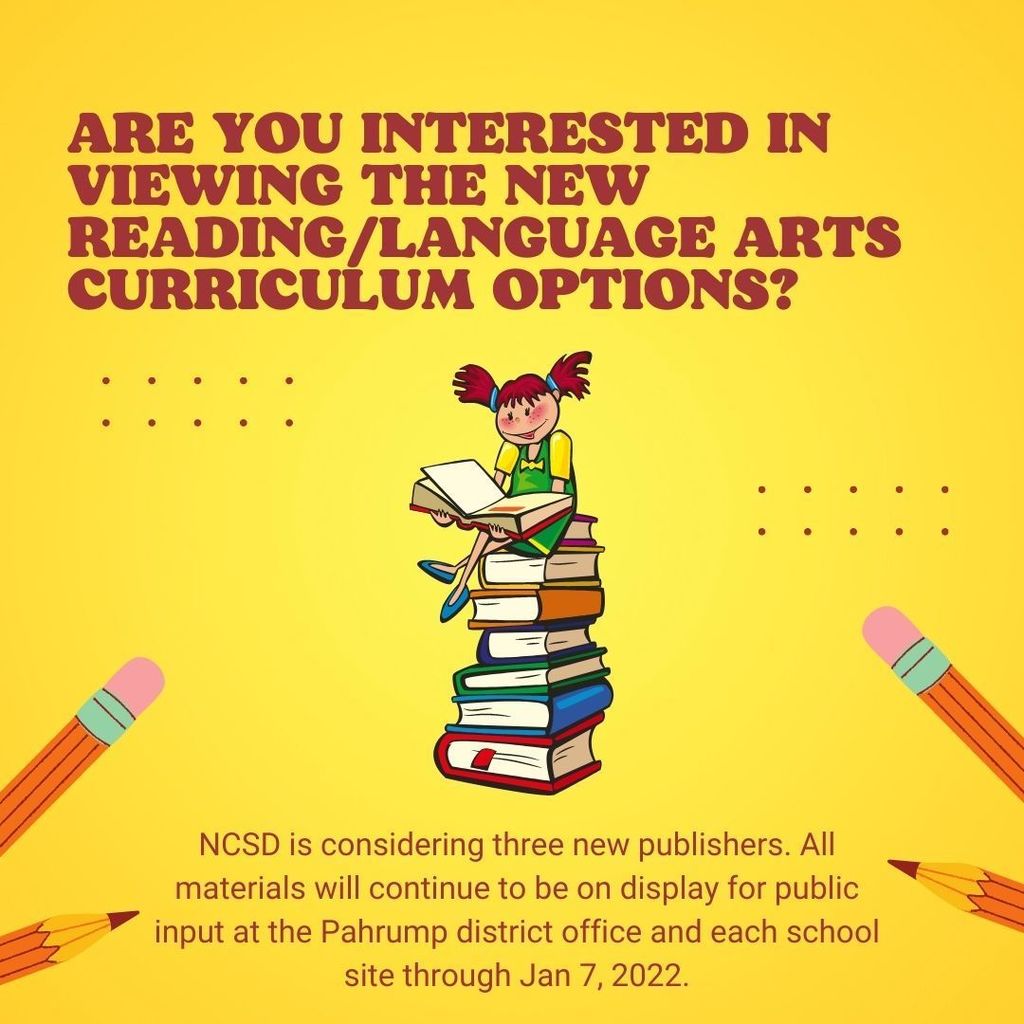 Important Message regarding grades: If you are a distance learner and you are failing classes, please be aware that you have until Monday, November 9th to bring your grades to passing. If you are still failing classes at that point, you will be required to return to school as an on-campus student. If you have any questions or concerns, feel free to contact Mrs. Miller.

Parent Engagement Survey:
https://bit.ly/2AF7u7N
Parents & Guardians, This is a six question yes/no survey that takes about 30 seconds to complete. We sent this out previously, but only received 80 responses. Please help us to collect this information for our Family Engagement team. Thank you,
https://bit.ly/2AF7u7N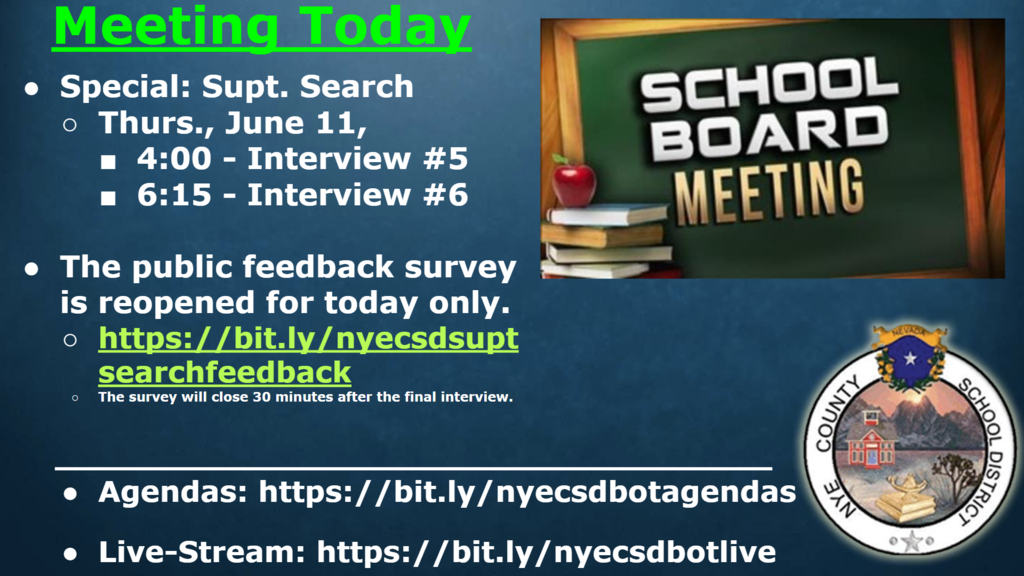 Parents, Guardians, and Community Members, We know you have been asked to fill out several surveys recently, but we would appreciate your attention to one more. This survey is meant to provide the grants department with guidance and data while writing for 20/21 grants, which will be critical for our operations in what is likely to be a challenging budget year. The survey contains 20 topics and asks you to rate each topic's importance to you and your satisfaction with district implementation. A blank response will be counted as not-applicable for you, so you are welcome to leave items blank. Please click here to take the survey: 
https://bit.ly/NyeGrantSurvey2020


Parent Engagement Survey:
https://bit.ly/2AF7u7N
Parents & Guardians, This is the same survey that we sent out at the beginning of the year on paper through the schools. Obviously, it was not possible to do the survey the same way at the end of the year. Our grants require that we issue this survey twice per year to get comparative data. Please take a few minutes to fill out the six questions. Thank you, -NCSD Grants & Family Engagement Dept.
https://bit.ly/2AF7u7N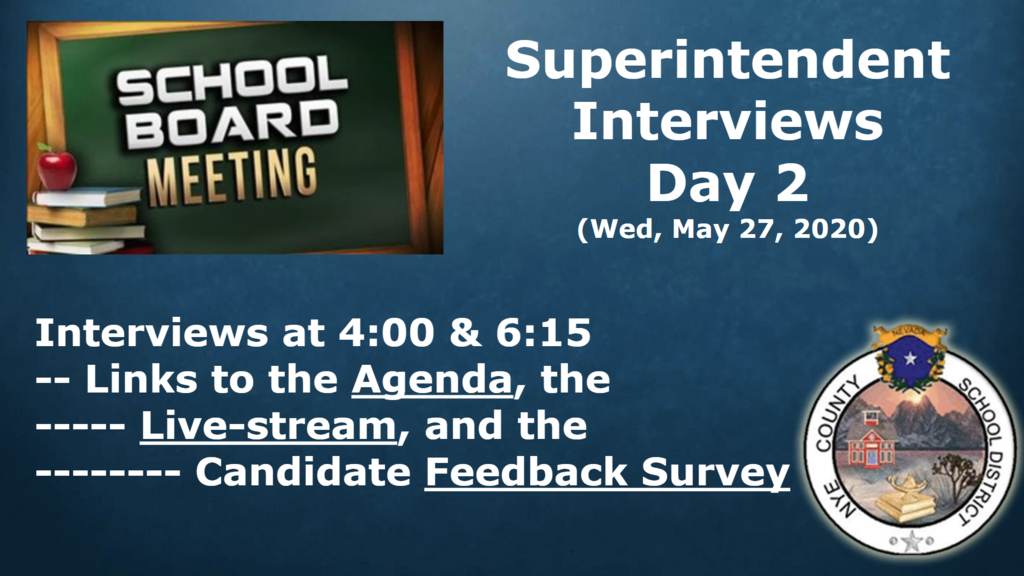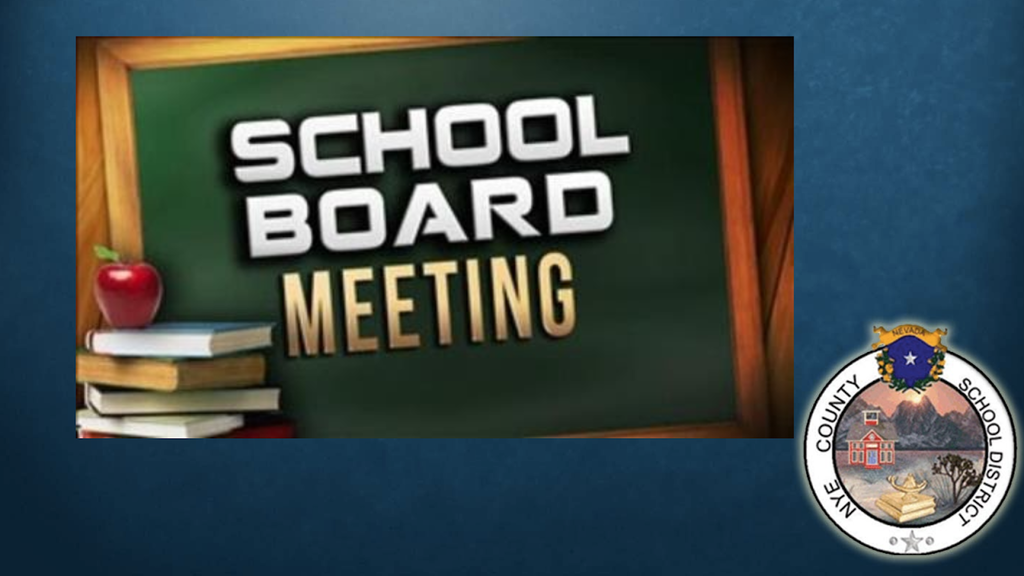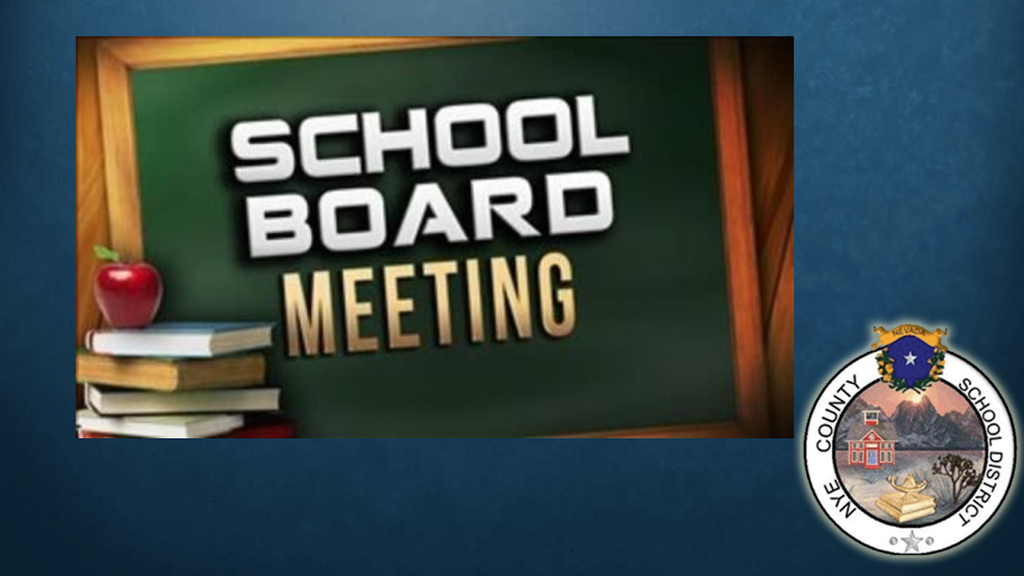 Parents & Guardians, please take this anonymous short survey with regard to COVID-19, school closures, and concerns for next school year.
https://bit.ly/NyeCSDParentSurvey19-1
The more input we get, the better we can address concerns. Thank you.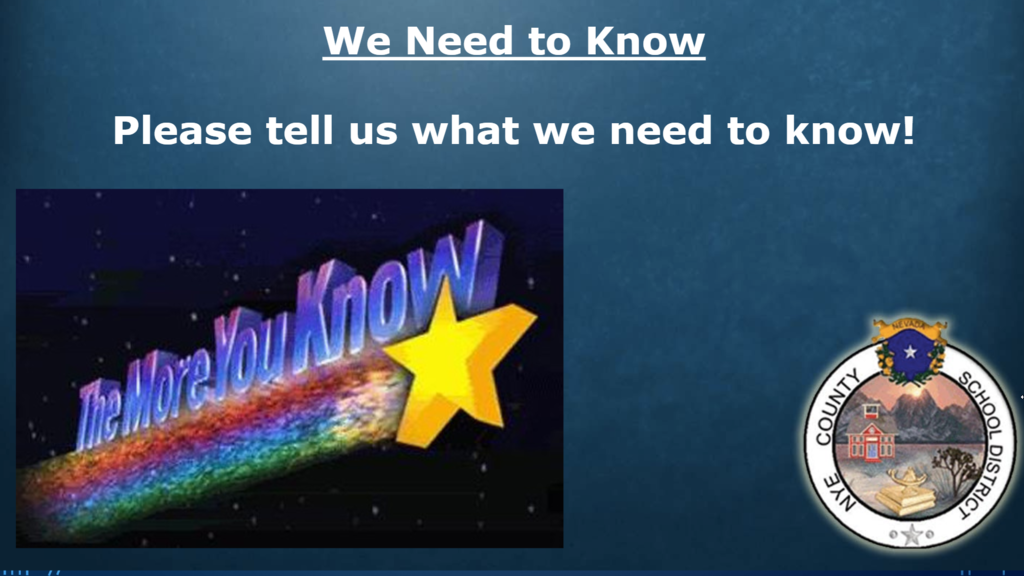 Nevada is estimated to receive $20,000 for every single person counted over the next 10 years. Funding will go towards our schools, veterans, healthcare & children's programs. Complete your #NevadaCensus at
http://census.nv.gov
now @NVCensus2020 #RuralNVCounts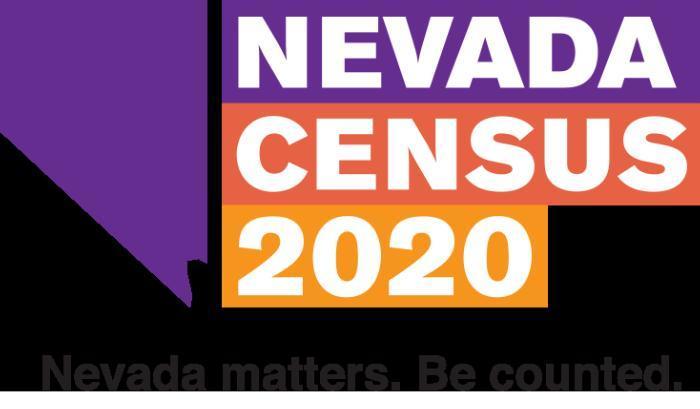 Now more than ever, we need to come together to ensure Nevada receives the proper funding for healthcare, education, public health, and public safety. Fill out your #NevadaCensus at
https://census.nv.gov/
now. Our future is counting on us @NVCensus2020 #NevadaMatters